Center for Faith and Life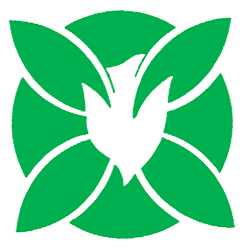 Center for Faith and Life provides Holy Spirit's Adult Sunday School programs with a mission to deepen our faith. Sessions are held Sunday mornings at 9:50 am in the Fellowship Center (MPR – Multipurpose Room) (unless otherwise noted for individual sessions) and can be freely attended by simply showing up. No pre-notification or registration is required. All are Welcome!
Contact Deacon Jane Elliott for more info.
CFL Schedule
November 5 – Praying Through Difficult Times….Where there is Help There is Hope,      Rev. Tom Lichner
We will explore how we pray in difficult times; toward God or away from God.  Do we seek association or isolation in these times?  How do we seek spiritual partnering?  We will also learn about this kind of prayer in our faith tradition from the Psalms of Lament.  We will turn to St. Ignatius for guidance concerning prayer in times of desolation from his Rules for Discernment. We will also learn how we can entrust our prayer to chants to guide us through difficult times.  All of this in less than an hour…It's a miracle!  Come and see.
November 12 – On Being a Soldier and a Christian, Major Randall Fritz
We are all forgiven sinners and instruments of God's plan.  It's up to us to decide how to use our talents for God's glory. We will discuss the ever changing environment in which we live and the ability to adapt/change and be resilient, live a purposeful life, give thanks in all circumstances, help others, choose the company we keep wisely, and what it takes to lead a successful life.
November 19 – A Celebration of Life Planning, Dustin Grim, Schantz Funeral Home
We will discuss preplanning a celebration of life, options for disposition, where to hold a celebration of life, Medicaid spend down, how to prepay if you would like, what Pennsylvania law requires for prepayment of final expenses, and the latest trends in the funeral industry.   Some general ideas on pricing for both traditional and cremation services will also be included.  Please come with important questions you might have and take home a guide to help prepare you and your family to create a celebration that is fitting for you.
November 26 – Project Help – What we do and why we do it, Chris Carter and Project Help Volunteers
Come to this session to hear from youth and adult attendees of our Project Help mission trip to Starks Maine.  Each year, for the past 25+ years, Holy Spirit has travelled to rural Maine to work with East Parish Housing Ministries, a local not for profit organization.  Our church has become an important part of the Starks community over these years – repairing homes and connecting with the community.  It is a transformational week of service and community for the participants.  Youth and adults will share their experiences and answer your questions.
Previous Speakers for the Center for Faith and Life
Dr. David Lose, president, Lutheran Theological Seminary at Philadelphia
Dr. Timothy Wengert, translator, Reformation history professor, theologian, teacher, writer
Dr. LeRoy Aden, theologian, teacher, writer
Rob Lawlor, artist
Dr. Frank Sherman, theologian, teacher, writer
Renee Smith, Esq., Chief Deputy District Attorney for Lehigh County
David Lyons, VP for Development, Good Shepherd Rehab
Eric Kahler, principal Saucon Valley High School with Louise Davies, retired reading consultant and Mary Bowers, second grade teacher
Michael Bunner, author of God, Science and Religion
U.S. Congressman Charlie Dent
Dr. Audrey West, theologian, teacher
The Rev. Dr. Walter Wagner, pastor, teacher