Center for Faith and Life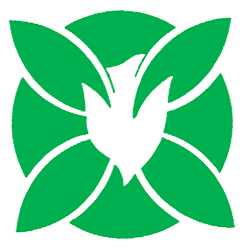 Center for Faith and Life provides Holy Spirit's Adult Sunday School programs with a mission to deepen our faith. Sessions are held Sunday mornings at 9:50 am in the Fellowship Center (MPR – Multipurpose Room) (unless otherwise noted for individual sessions) and can be freely attended by simply showing up. No pre-notification or registration is required. All are Welcome!
Contact Jane Elliott for more info.
CFL Schedule
September 10 – Grandparent Sunday and Affirmation of GO! Challenge, Deacon Jane Elliott and Fran Derhammer
CFL will celebrate the gift of grandchildren and grandparents. We will share stories of grandparents at Holy Spirit, the difference they are making to create meaningful relationships with their grandchildren, ideas of ways to connect and things to do together, joys and challenges. We will close by linking arms with fellow grandparents to pray for our grandchildren. Come, celebrate the blessing of grandchildren.
We will also celebrate the growth and progress of the well-being of those who accepted the summer Go! Challenge by recognizing results of "stretch goals" on the "I Completed the GO! Challenge bulletin board".
September 17 – Council Forum, Lorie Stout Sherman, Council President
The Fall Council Forum will provide up to date information concerning the congregation's fiscal status, property issues including the nave/narthex HVAC and project funding, the status of the search for an Associate Pastor focusing on youth and young adults and their families, as well as a Mission Statement revision.
September 24 – Bible Sunday, John Mosovsky
Attendees are requested to bring their personal Bibles to this session and share any history or significance that may be associated with them.  We will also discuss favorite passages, Bible history and Martin Luther on the Bible.
Previous Speakers for the Center for Faith and Life
Dr. David Lose, president, Lutheran Theological Seminary at Philadelphia
Dr. Timothy Wengert, translator, Reformation history professor, theologian, teacher, writer
Dr. LeRoy Aden, theologian, teacher, writer
Rob Lawlor, artist
Dr. Frank Sherman, theologian, teacher, writer
Renee Smith, Esq., Chief Deputy District Attorney for Lehigh County
David Lyons, VP for Development, Good Shepherd Rehab
Eric Kahler, principal Saucon Valley High School with Louise Davies, retired reading consultant and Mary Bowers, second grade teacher
Michael Bunner, author of God, Science and Religion
U.S. Congressman Charlie Dent
Dr. Audrey West, theologian, teacher
The Rev. Dr. Walter Wagner, pastor, teacher