Center for Faith and Life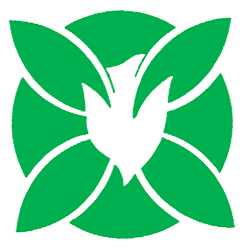 Center for Faith and Life provides Holy Spirit's Adult Sunday School programs with a mission to deepen our faith. Sessions are held Sunday mornings at 9:50 am in the Fellowship Center (MPR – Multipurpose Room) (unless otherwise noted for individual sessions) and can be freely attended by simply showing up. No pre-notification or Dregistration is required. All are Welcome!
Contact Deacon Jane Elliott for more info.
CFL Schedule
October 7 – God's Work Our Hands, An Intergenerational Service Project
Everyone (grade 3 and above) is invited to help us spread God's Word through what has become an annual event.  This year we have partnered with Outreach Inc. and we will be assembling 10,000 meals that will be donated to those in need in our community.  The completed meal packs will be donated to local food banks.  Come join us!
FOUR WEEK SERIES ON INTER-RELIGIOUS RELATIONS
We will explore how it is possible to maintain our conviction that Jesus Christ is Lord and Savior of the world and at the same time honor the integrity and value of other religions.
October 14 –Religious Liberty in the Early Republic, Dr. Sarah K. Nytroe
The idea and practice of religious liberty was not widely accepted throughout much of the history of the British North American colonies on the eve of the American Revolution.  By 1789, with the creation of the Constitution and its subsequent Bill of Rights (1791) came the First Amendment stating that "Congress shall make no law respecting an establishment of religion, or prohibiting the free exercise thereof."  We will explore some of the long-term developments and immediate debates of the revolutionary period that led to a wider social acceptance and practical implementation of religious freedom in the United States.
October 21 – The Judeo-Christian Tradition: What's In and What's Out, Rabbi Allen Juda 
For a long time we have heard about the Judeo-Christian Tradition.  But clearly there are differences between Christianity and Judaism.  We will quickly examine where the two traditions are virtually identical and some areas where Judaism is distinct from Christianity.
October 28 – Shaping Our Inter-religious Commitment: Discussion of the ELCA Draft Statement, Dr. Peter Pettit
More and more, we encounter people of other faiths both in our daily lives and in our global awareness. How shall we think about and engage with this diversity? The ELCA has drafted a policy statement to guide the church in answering that question. It is currently being revised and moved forward toward consideration by the church wide assembly in Milwaukee in 2019. This forum offers an opportunity to explore and discuss the draft statement, along with our own perspectives on inter-religious relations.  A copy of the statement can be downloaded from the ELCA website (http://elca.org/Faith/Ecumenical-and-Inter-Religious-Relations/Inter-Religious-Relations/Draft-Policy-Statement).
November 4 – Let Us Meet, You and I, in the Love of God, Mohamed H Rajmohamed
One of themes of the Qur'an is the recognition of other Abrahamic faiths without superseding them. We will focus on this paramount value and how this can lead towards a greater understanding between these faiths.
Previous Speakers for the Center for Faith and Life
Dr. Audrey West, Adjunct Professor of New Testament, Lutheran School of Theology at Chicago
Dr. Virginia Wiles, Professor of New Testament, New Brunswick Theological Seminary
Moravians of Bethlehem, Docents for Moravian tours in Bethlehem
Dr. David Lose, president, Lutheran Theological Seminary at Philadelphia
Dr. Timothy Wengert, translator, Reformation history professor, theologian, teacher, writer
Dr. LeRoy Aden, theologian, teacher, writer
Rob Lawlor, artist
Dr. Franklin Sherman, college/seminary professor and academic dean
Renee Smith, Esq., Chief Deputy District Attorney for Lehigh County
David Lyons, VP for Development, Good Shepherd Rehab
Eric Kahler, principal Saucon Valley High School with Louise Davies, retired reading consultant and Mary Bowers, second grade teacher
Michael Bunner, author of God, Science and Religion
U.S. Congressman Charlie Dent
Dr. Audrey West, theologian, teacher
The Rev. Dr. Walter Wagner, pastor, teacher