Center for Faith and Life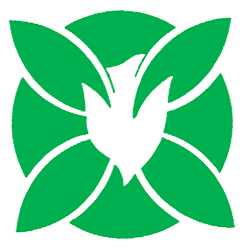 Center for Faith and Life provides Holy Spirit's Adult Sunday School programs with a mission to deepen our faith. Sessions are held Sunday mornings at 9:50 am in the Fellowship Center (MPR – Multipurpose Room) (unless otherwise noted for individual sessions) and can be freely attended by simply showing up. No pre-notification or registration is required. All are Welcome!
Contact Deacon Jane Elliott for more info.
CFL Schedule
2018 Three Week Series – A Gospel for Outsiders
by Dr. Virginia Wiles, Professor of New Testament, New Brunswick Theological Seminary
Our religious loyalties so often become a kind of "hardening of the arteries" in our communities. Church becomes a "safe family" of comfort and familiarity.  A comfy couch, a remote-control worship, and food that makes us happy. But what about those Scriptures that focus on those who are outside our comfort zone? Those others who don't really "fit" inside our safe family? What can we learn about how to relate to those outside our familiar circles? In this series, Dr. Wiles will explore three key biblical stories that ask us to wrestle with precisely this question. Come and wrestle with us as we encounter these time-tested stories and our own discomforts and excitements around engaging the "Other."
January 7 — The Book of Jonah
January 14 — The Book of Ruth
January 21 — Luke 4
January 28 – Council Forum, Lorie Stout Sherman, Congregation Council President
Council will have a full agenda for the January Council Forum.  We plan to address:
the 2018 proposed general operating budget
a property update
a personnel update
the capital appeal and benevolence tithe
endowment and legacy giving
a mission statement revision
We encourage our members to attend the Forum and to take part in the discussion.
Three Week Series – New Testament Ethics
Dr. Audrey West, Adjunct Professor of New Testament, Lutheran School of Theology at Chicago
Ever since Jesus walked in Galilee, people have tried to discern what it means to live as Disciples of Christ.  For example, the Gospels suggest that the Law was a matter of heated debate between Jesus and some of his Jewish compatriots, while the letters of Paul tell us that Christians disagreed about matters related to food, worship, gender roles, and more.  Join us for this three-week series on the New Testament and Ethics as we explore some of the challenges and prospects of ethical decision-making, then and now.
February 4 – Ethics AND the New Testament: What are some of the challenges and prospects of attempts to "do" New Testament ethics?
February 11 – Ethics IN the New Testament: We'll explore some of the "hot button" issues for the earliest Christians. What might we learn from their debates?
February 18 – Ethics FROM the New Testament: How might the witness of the New Testament help today's Christians discern how we ought to live?
February 25 – Healthy Living, Health Ministry Team
Come and participate in this opportunity to assess, gain information for, and practice your health skills!  Topics include (but not limited to): making sense of health insurance, dental hygiene, understanding the numbers that reflect cardiac demands, help with muscle strengthening and balance and more!!
Previous Speakers for the Center for Faith and Life
Moravians of Bethlehem, Docents for Moravian tours in Bethlehem
Dr. David Lose, president, Lutheran Theological Seminary at Philadelphia
Dr. Timothy Wengert, translator, Reformation history professor, theologian, teacher, writer
Dr. LeRoy Aden, theologian, teacher, writer
Rob Lawlor, artist
Dr. Frank Sherman, theologian, teacher, writer
Renee Smith, Esq., Chief Deputy District Attorney for Lehigh County
David Lyons, VP for Development, Good Shepherd Rehab
Eric Kahler, principal Saucon Valley High School with Louise Davies, retired reading consultant and Mary Bowers, second grade teacher
Michael Bunner, author of God, Science and Religion
U.S. Congressman Charlie Dent
Dr. Audrey West, theologian, teacher
The Rev. Dr. Walter Wagner, pastor, teacher