Center for Faith and Life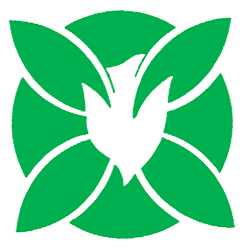 Center for Faith and Life provides Holy Spirit's Adult Sunday School programs with a mission to deepen our faith. Sessions are held Sunday mornings at 9:50 am in the Fellowship Center (MPR – Multipurpose Room) (unless otherwise noted for individual sessions) and can be freely attended by simply showing up. No pre-notification or
November 11 – Making Fair Districts in PA, Terry Schettini
Pennsylvania is one of the most gerrymandered states in the nation. Gerrymandering is the drawing of legislative boundaries that favors one party and protects incumbents; this has led to our state legislature focusing on maintaining power and control rather than representing their voters or governing effectively.
Fair Districts PA is a non-partisan coalition of citizens and organizations seeking to reform Pennsylvania's redistricting rules to make the process of drawing legislative districts impartial, transparent, and accountable.  Come learn more about gerrymandering, why it is a problem, and how you can help.
November 18 – "Hoping Against Hope"…a reflection from the book of Romans, Vicar Tami Reichley
In what ways can we live out the message that God is ONE?  What does the faith of Abraham ~ the 'patriarch of faith' ~ mean in today's world?  In Paul's letter to the Romans he 'opens up the view', explaining that God's promises extend to ALL people.  We will discuss how we live out Romans 4:16, "…the promise depends on faith, in order that it may rest on grace and be guaranteed to all", within our culture of religious pluralism.
November 25 – Emily Zimmerman, Nancy Dordal, Annika Fagerstrom, Faith-based, Young Adult Volunteers
Come and hear how our young adults, Nancy, Annika and Emily are going deeper in their faith and serving those in need while making a difference in specific communities.
December 2 & 9 – Prayer and Meditation, Rev. Dr. Tom Lichner  
On these two Sundays we will experience being guided in praying a form of prayer called Lectio Divina, Latin for Sacred Reading. It has been used world-wide as a spiritual practice in Christianity since at least the 4th century.  Each Sunday we will practice Lectio Divina in different ways.  We will also learn how we can be guided in this prayer form in our own home, while taking a walk, or waiting for our car to be repaired.  There will be ample time for discussion. Please plan to join us.
December 16 – No Center for Faith and Life.                                                                        Please plan to attend the Sunday School Christmas Pageant in the Nave.
December 23 – Decorating the White House, Leesa Wimmer
During the 2013 Christmas season, Leesa was privileged to be chosen as a volunteer Decorator at the White House.  Come and hear about the decorating process, and learn some interesting facts about the history of Christmas celebrations at the People's House.
December 30 – No Center for Faith and Life, Have a Blessed Christmas celebration and Happy New Year! See you January 6, 2019
Previous Speakers for the Center for Faith and Life
Dr. Audrey West, Adjunct Professor of New Testament, Lutheran School of Theology at Chicago
Dr. Virginia Wiles, Professor of New Testament, New Brunswick Theological Seminary
Moravians of Bethlehem, Docents for Moravian tours in Bethlehem
Dr. David Lose, president, Lutheran Theological Seminary at Philadelphia
Dr. Timothy Wengert, translator, Reformation history professor, theologian, teacher, writer
Dr. LeRoy Aden, theologian, teacher, writer
Rob Lawlor, artist
Dr. Franklin Sherman, college/seminary professor and academic dean
Renee Smith, Esq., Chief Deputy District Attorney for Lehigh County
David Lyons, VP for Development, Good Shepherd Rehab
Eric Kahler, principal Saucon Valley High School with Louise Davies, retired reading consultant and Mary Bowers, second grade teacher
Michael Bunner, author of God, Science and Religion
U.S. Congressman Charlie Dent
Dr. Audrey West, theologian, teacher
The Rev. Dr. Walter Wagner, pastor, teacher