Center for Faith and Life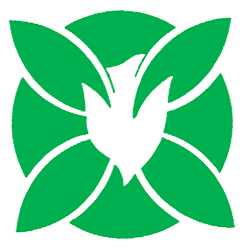 Center for Faith and Life provides Holy Spirit's Adult Sunday School programs with a mission to deepen our faith. Sessions are held Sunday mornings at 9:50 am in the Fellowship Center (MPR – Multipurpose Room) (unless otherwise noted for individual sessions) and can be freely attended by simply showing up. No pre-notification or Dregistration is required. All are Welcome!
Contact Deacon Jane Elliott for more info.
CFL Schedule
THE HOLY SPIRIT EMPOWERS US FOR MINISTRY IN DAILY LIFE – 3 WEEK SERIES
April 8 – Will You Let Me Be Your Servant? The Stephen Ministry Team
Our Stephen Ministry Team will share experiences that may lead us to become more receptive to Stephen Ministry.  Through several participatory activities we will show you how Stephen Ministry can provide help, hope and healing to those who are experiencing challenges in life.
April 15 – Hospital Ministry: No One Dies Alone (NODA), Dave and Diane Evans
Diane will present a brief introduction to why she and Dave chose to become volunteers in this unique program and why she has since ceased to serve.  Dave will share why he continues to serve as a NODA volunteer and discuss the unique situations and challenges that he has experienced.  They will focus on their Christian beliefs of why they serve in this capacity and the unique opportunities they have experienced.  Dave will also share contact information for anyone who might be interested in serving as a NODA volunteer.
April 22 – The Saints Prison Ministry, J.R. Thatcher, Director of Ministry Relations
The Saints Prison Ministry is a unique prison ministry that reach inmates with the Gospel of Jesus Christ through athletics.  Most men and women that we encounter behind bars have hurting hearts and are desperate to experience Christ's love and forgiveness. Many of them have been disowned by their families and forsaken by their friends. Our volunteer teams travel across the United States to visit prisons with teams that play Softball, Basketball, Volleyball and Soccer – and many of our visits result in change hearts and minds!
April 29 – A Global Perspective on the Earth's Climate and Pathways Out of Fossil Fuel Dependence for Energy, Chuck Coe
The future world demographics and quality of life, especially for developing regions, will be highly dependent on the availability of electrical energy and the stabilization of the earth's climate.  As the world increasingly understands the negative environmental and health impacts of fossil fuels, the dramatic double-digit growth of renewable energy will continue.  This presentation in honor of Earth Day (April 22, 2018) will provide a global view of our climate and how it has changed over the short term (10,000 years) and longer term (50 million years) and how the impact of industrialization has produced unprecedented changes in the rate of global warming.  Potential impacts of global warming and the massive infrastructure requirements for clean energy needed to halt them will be discussed.  Examples of major initiatives both at home and abroad will be given to show there are means to reduce our dependence on fossil fuels and build a sustainable world for future generations.
Previous Speakers for the Center for Faith and Life
Dr. Audrey West, Adjunct Professor of New Testament, Lutheran School of Theology at Chicago
Dr. Virginia Wiles, Professor of New Testament, New Brunswick Theological Seminary
Moravians of Bethlehem, Docents for Moravian tours in Bethlehem
Dr. David Lose, president, Lutheran Theological Seminary at Philadelphia
Dr. Timothy Wengert, translator, Reformation history professor, theologian, teacher, writer
Dr. LeRoy Aden, theologian, teacher, writer
Rob Lawlor, artist
Dr. Frank Sherman, theologian, teacher, writer
Renee Smith, Esq., Chief Deputy District Attorney for Lehigh County
David Lyons, VP for Development, Good Shepherd Rehab
Eric Kahler, principal Saucon Valley High School with Louise Davies, retired reading consultant and Mary Bowers, second grade teacher
Michael Bunner, author of God, Science and Religion
U.S. Congressman Charlie Dent
Dr. Audrey West, theologian, teacher
The Rev. Dr. Walter Wagner, pastor, teacher