Center for Faith and Life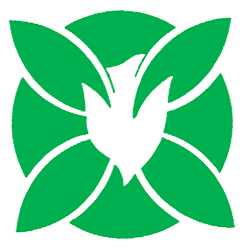 Center for Faith and Life provides Holy Spirit's Adult Sunday School programs with a mission to deepen our faith. Sessions are held Sunday mornings at 9:50 am in the Fellowship Center (MPR – Multipurpose Room) (unless otherwise noted for individual sessions) and can be freely attended by simply showing up. No pre-notification or Dregistration is required. All are Welcome!
Contact Deacon Jane Elliott for more info.
CFL Schedule
September 9 – ELCA Youth Gathering; Sharing What We Learned, Eric Kahler
Every three years, 30,000 high school youth and their adult leaders from across the ELCA gather for a week of faith formation known as the ELCA Youth Gathering. Through days spent in interactive learning, worship, Bible study, service and fellowship, young people grow in faith and are challenged and inspired to live their faith in their daily lives. This year's gathering theme was, "This Changes Everything," based on Ephesians 2:8, "By grace you have been saved…" Join us as we share our experiences and relive some of the awesome moments of our trip to Houston Texas in June.
September 16 – Council Forum, Lorie Stout Sherman
The Fall Council Forum will provide up-to-date information concerning the congregation's fiscal status, personnel, and property issues. Information will also be shared regarding the proposed Capital Campaign. Please join representatives of our staff and Congregation Council for the Forum.
September 23 – Daily Scripture Reading, Dave Evans
Dave will give a brief overview of what influenced him to begin his daily routine with a scriptural passage, meditation or reflection, and prayer.  He will discuss his daily attempts to use the passage as a guide to influence his ministry in daily life.  He will also discuss some of the rewards and challenges that this daily discipline affords.
September 30 – Bible Reading Discipline, Members of the Congregation
Martin Luther said, "For some years now I have read through the Bible twice every year."  That incredible discipline supported Luther's principle vocation of guiding others in their reading and understanding of Scripture.  With so many Biblical resources available to us today, how can we be sure that we are using them correctly and profitably?  Even Luther knew the experience of struggling at times to make sense of it all.  Come hear how some folks practice their Bible discipline and join in the discussion.
Previous Speakers for the Center for Faith and Life
Dr. Audrey West, Adjunct Professor of New Testament, Lutheran School of Theology at Chicago
Dr. Virginia Wiles, Professor of New Testament, New Brunswick Theological Seminary
Moravians of Bethlehem, Docents for Moravian tours in Bethlehem
Dr. David Lose, president, Lutheran Theological Seminary at Philadelphia
Dr. Timothy Wengert, translator, Reformation history professor, theologian, teacher, writer
Dr. LeRoy Aden, theologian, teacher, writer
Rob Lawlor, artist
Dr. Franklin Sherman, college/seminary professor and academic dean
Renee Smith, Esq., Chief Deputy District Attorney for Lehigh County
David Lyons, VP for Development, Good Shepherd Rehab
Eric Kahler, principal Saucon Valley High School with Louise Davies, retired reading consultant and Mary Bowers, second grade teacher
Michael Bunner, author of God, Science and Religion
U.S. Congressman Charlie Dent
Dr. Audrey West, theologian, teacher
The Rev. Dr. Walter Wagner, pastor, teacher