You can reach our staff via email at info@holyspirit-emmaus.org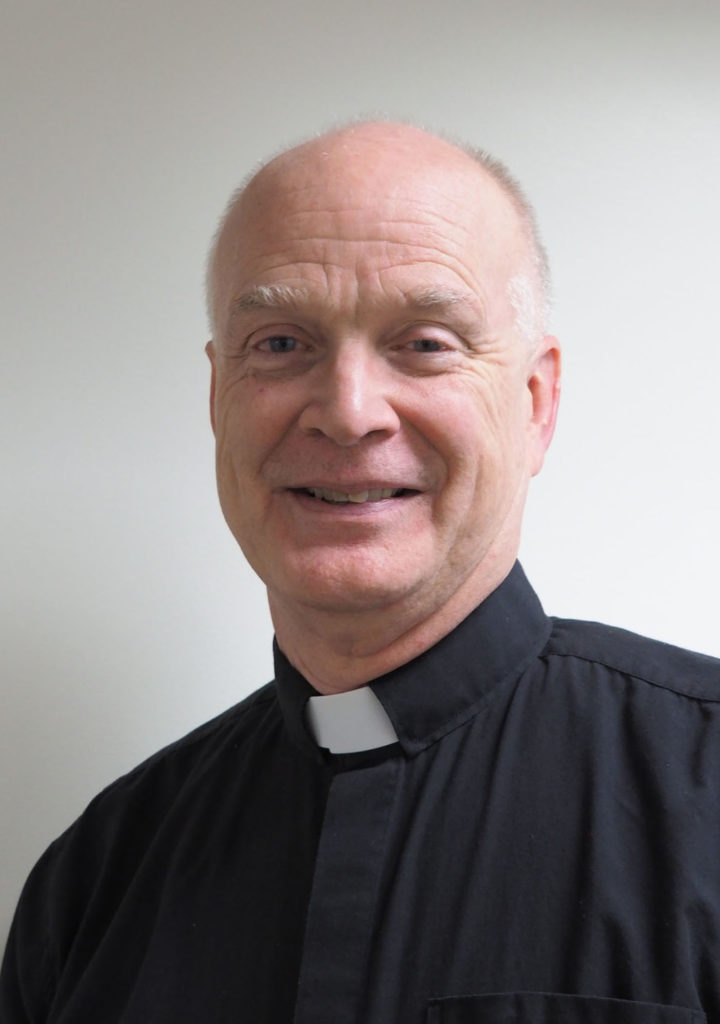 Pastor Mark Wimmer
Phone: 610-967-2220  Ext. 111
Pastor Mark Wimmer grew up in Northern Lehigh Valley and has been an ordained pastor of the ELCA for 42 years.  He graduated from Moravian College with a BA in Political Science, from the Lutheran Seminary in Philadelphia with a Master of Divinity and from LaSalle College with an MBA.  He served parishes for over 20 years; was on the staff of the ELCA Mission Investment Fund and ELCA Foundation; was a member of the Bishop's staff in the Southeastern PA synod; was on the executive staff of Diakon Lutheran Social Ministries and most recently served as Bridge Pastor for St. Matthew's Lutheran Church in Perkasie PA.
Leesa and Mark live in Bethlehem and have been members of Holy Spirit since 2016 though Leesa initially joined the congregation in 1969.  She left in 1982 to serve parishes in SEP Synod as a director of Christian Education following her graduation from the Lutheran Seminary in Philadelphia and rejoined the congregation in 2016
The Wimmers are parents of two grown children, Erin and Brett.  They are also privileged to have three grandchildren.  As a side interest the Wimmers are both tour guides for Historic Bethlehem, PA.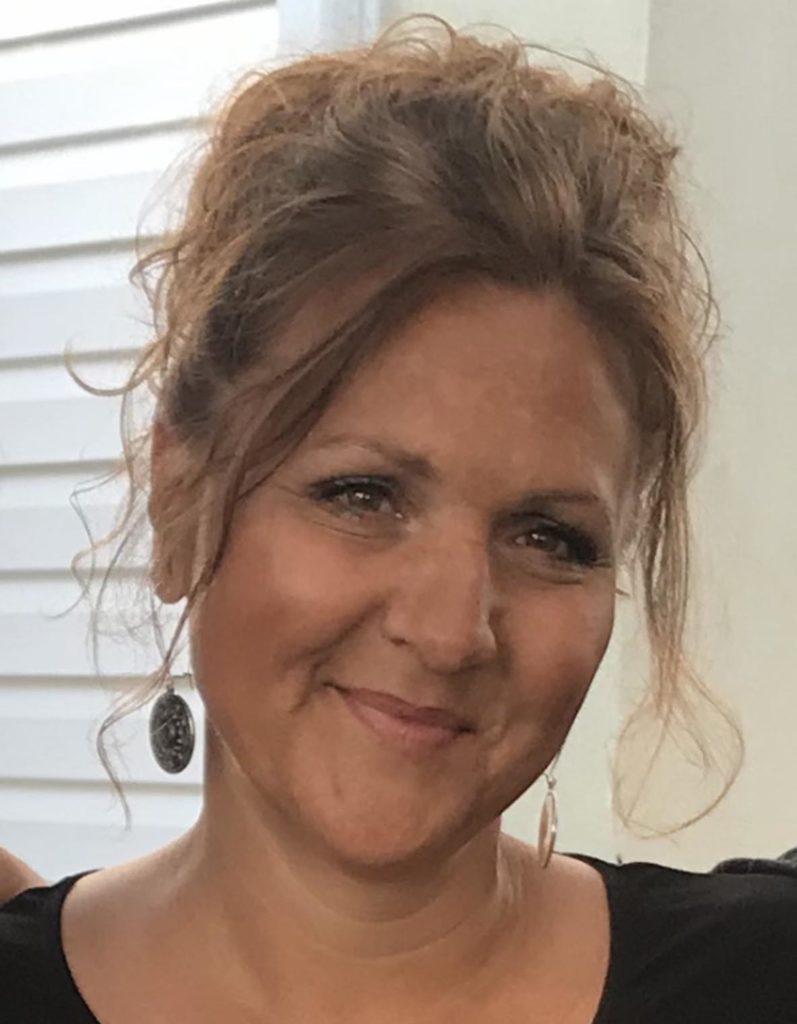 Pastor Tami Reichley
Phone:  610-967-2220 Ext. 112
Pastor Tami serves as Associate Pastor, called by Holy Spirit in December 2019 and ordained as a minister of Word and Sacrament on February 16, 2020.  As Associate Pastor, Pastor Tami shares with the other pastors in the full pastoral ministry of the congregation (preaching, teaching, worship and pastoral care responsibilities); along with specific areas of ministry under Pastoral/Member Care and Outreach.  She relates and works with several ministry teams, including:  Stephen Ministry, Eucharistic Ministry, Evangelism, Church Growth, New Members, Global Missions, Local Service Mission Trips, and our Outreach benevolence ministries.
Pastor Tami received her Master of Divinity degree magna cum laude from United Lutheran Seminary in Philadelphia, Pa in May 2019.  Her path toward ordained ministry is a 'second-career' calling, after having been an attorney practicing law for over 25 years.  She earned her Bachelor of Science in Business Administration from University of Delaware prior to receiving her Juris Doctorate from Widener University Law School.  Pastor Tami views ministry as a blessed opportunity.  It is a gift to journey with others in faith and explore the many ways we are called to embrace God's grace and actively live out Jesus' love in the world.  When not busy with church activity, she cherishes family time with her two young adult children, physical activity and sports, and the beauty of nature being outdoors.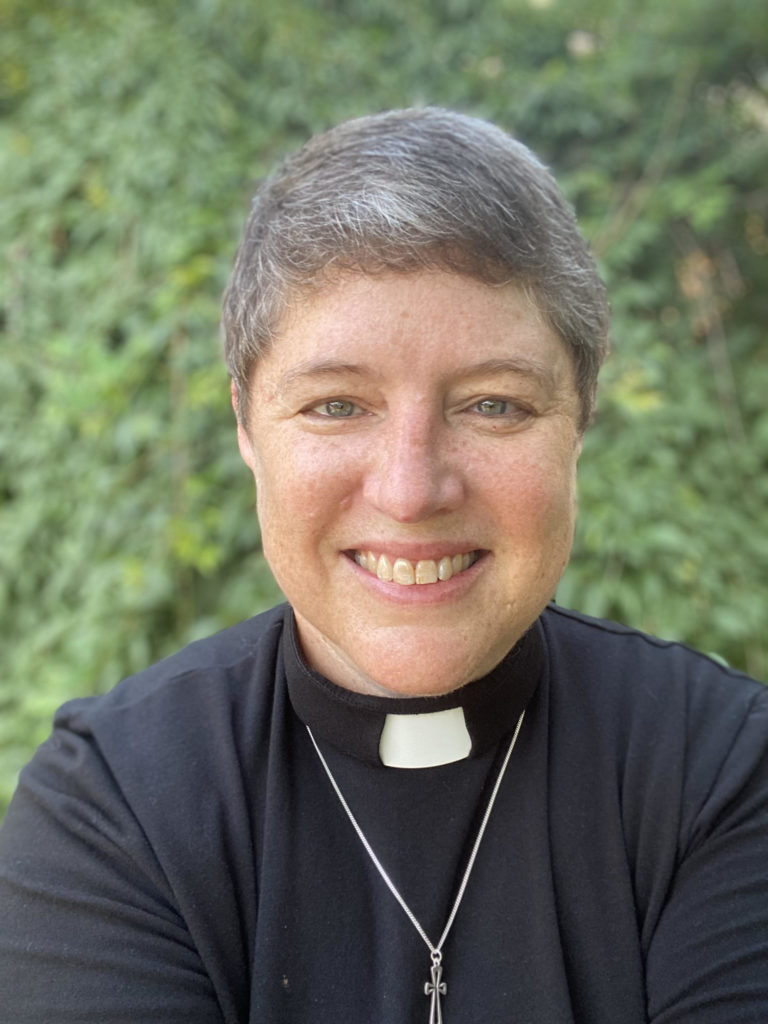 Pastor Cindy Camp
Phone 610-967-2220 Ext. 103
Pastor Cindy Camp comes to Holy Spirit as our Interim Associate Pastor following twenty years as the Director of Disaster Response Ministries for Diakon. Starting in that position shortly after the events of 9/11, she has ministered to and with numerous individuals and communities through over two dozen disasters in Pennsylvania, Delaware, Maryland and beyond. She received her bachelor's degree in English and certification in elementary education from Muhlenberg College in 1987 and her Masters of Divinity Degree from The Lutheran Theological Seminary at Philadelphia in 1995. Ordained in July of 1995, she went on to serve as Associate Pastor at Jerusalem Lutheran Church in Schuylkill Haven, PA before being called to her work in disaster response. She is married to the Rev. Gordon Camp, Pastor of Union Lutheran Church in Schnecksville. They live in Allentown with their two sons.
Sharon MacCabe
Phone: 610-967-2220 Ext. 109
Sharon MacCabe, our Director of Music, is a graduate of the Curtis Institute of Music with a degree in Organ Performance, and a graduate of West Chester University with a degree in Harpsichord Performance.  Sharon studied conducting with Michael Korn. She has been an organist/choir director at many Lutheran Churches in Philadelphia and Montgomery Counties – Christ Lutheran in Oreland, St. Paul's in Olney, St. John's in Hatboro, and most recently at St. James in Pottstown. Mrs. MacCabe also served as organist/choir director at the historic Keneseth Israel Synagugoe in Elkins Park. Before Sharon came to Holy Spirit, she served as head of the Music Department at the Kimberton Waldorf School. Throughout Mrs. MacCabe's career she has sought to bring understanding of others through music. This is a mission that continues today in her ministry at The Lutheran Church of the Holy Spirit.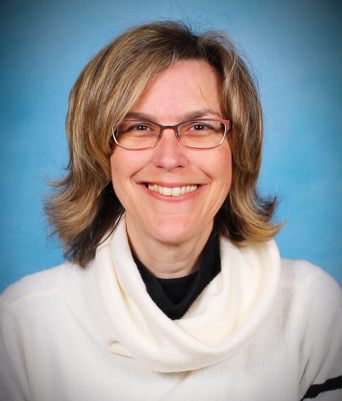 Karin Kahler
Phone: 610-967-2220 Ext. 107
Karin serves as the Director of Faith Formation Ministries for Children. She received a Bachelor of Science degree in Elementary and Early Childhood Education from Bloomsburg University and a Masters in Education from Kutztown University. Prior to coming to the Lutheran Church of the Holy Spirit, Karin taught kindergarten and first grade for twelve years. Her responsibilities at Holy Spirit involve the coordination of faith formation ministries for children from birth through grade 5, which includes such ministries as Sunday School, Vacation Bible School, baptismal ministries, GIFT (elementary fellowship), Holy Spirit Nursery School and the Will Wotring Resource Library. Karin is married and has two children.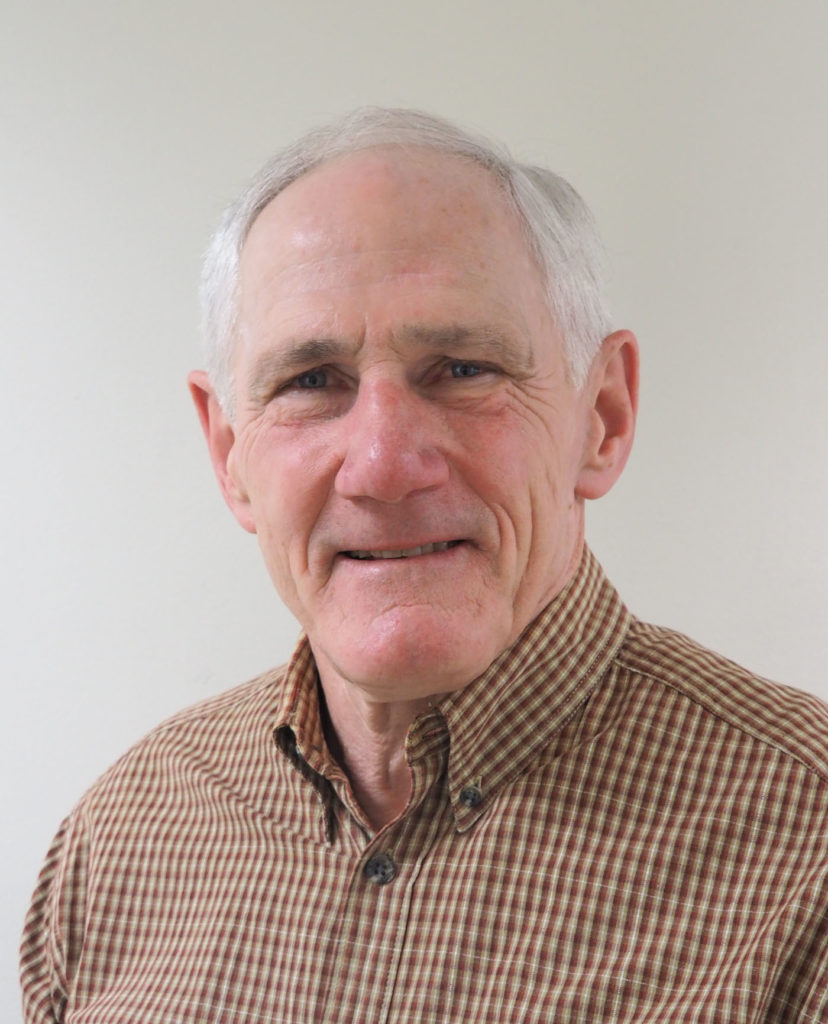 Bob Mueller
610-967-2220 Ext. 104
Bob Mueller serves as the Finance Director. He joined the church staff in 2023 after retiring. During his working career, Bob spent most of his time in the industrial gas industry working for Air Products and Airgas. Bob and his wife Kathy joined Holy Spirit in 1990. They have two grown daughters, Sarah and Emily, whose families live in the Lehigh Valley. Bob has served on the church council and sings in the adult choir. He is also actively involved in the church's annual flood relief mission trip.
Bob graduated from the U.S. Coast Guard Academy and served in the U.S. Coast Guard for five years. He earned his MBA from Bryant University. Bob enjoys spending time with his kids and grandkids, swimming, hiking and walking their two dogs.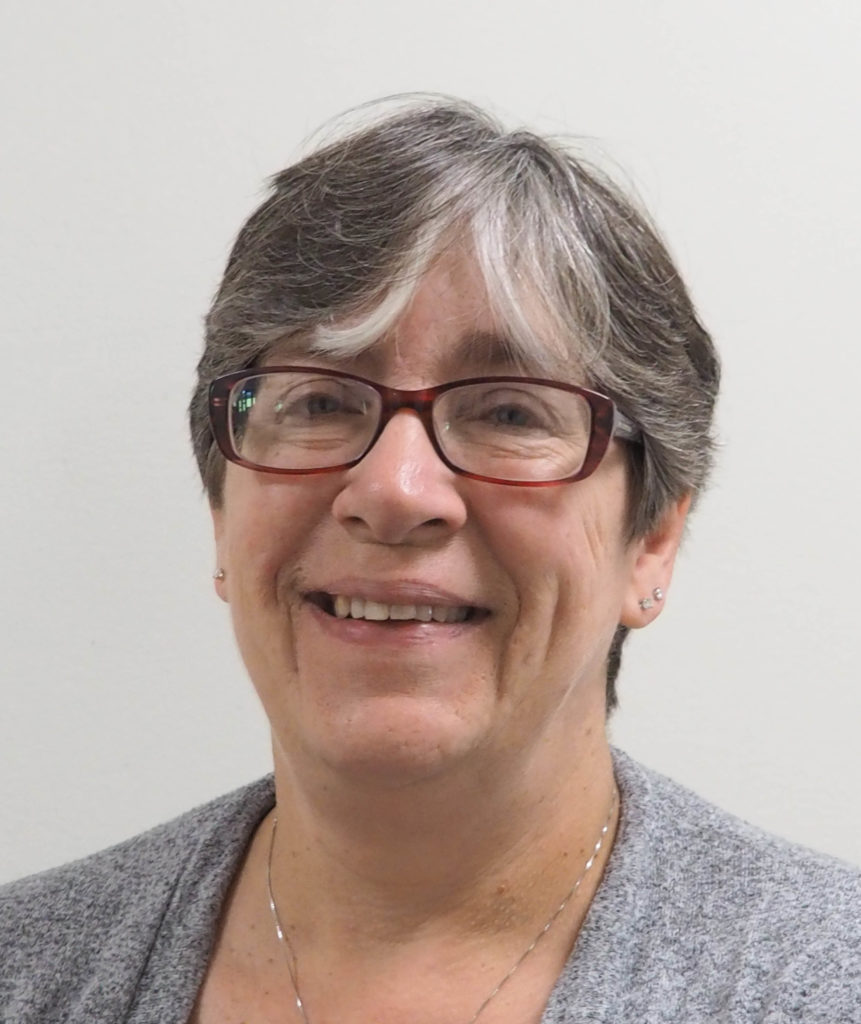 Nikki Clark
Phone:  610-967-2220 Ext. 101
Nikki Clark came to Holy Spirit as Office Manager in April 2019 with a varied background in  administration. Nikki had served 13 years as Parish Administrator/Outreach Coordinator for St. Stephen's Lutheran Church and 4 years as Parish Administrator for the Episcopal Church of the Mediator, both in Allentown. Prior to that, she was the Executive Secretary for Treatment Trends, Inc., a local drug and alcohol agency serving people struggling with addictions. Nikki lives in Allentown and has one daughter.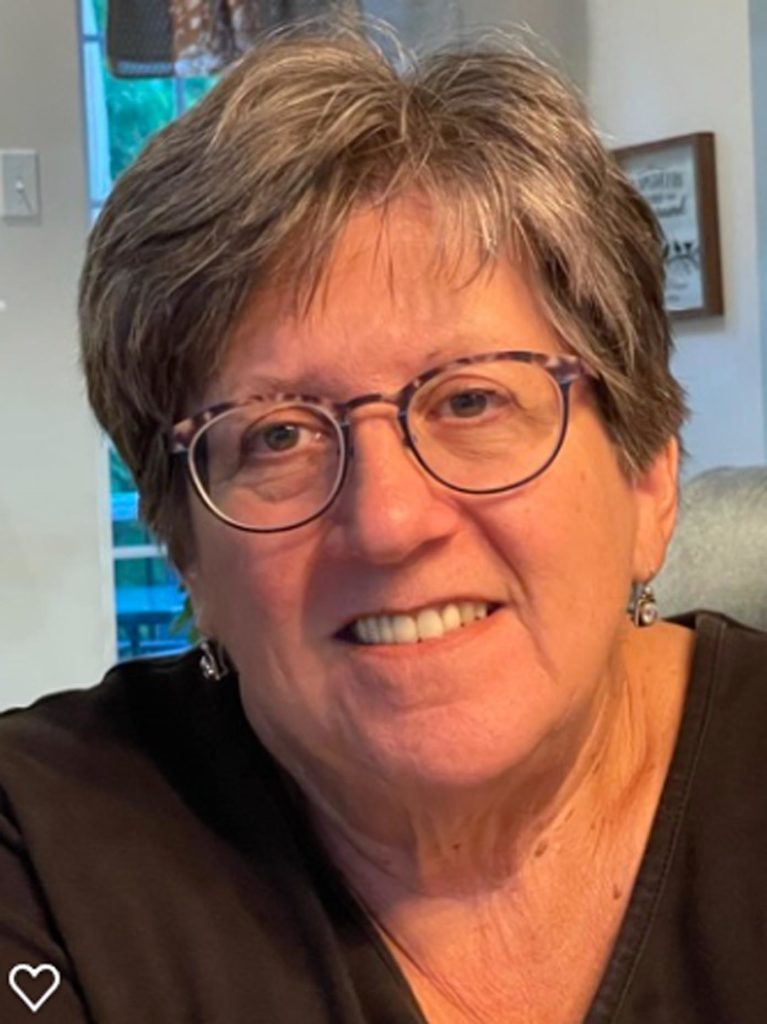 Deacon Melanie Werley
Phone:  610-967-2220
Melanie joined the Holy Spirit staff in July 2021 and serves as the Director of Liturgy.  She received a Bachelor of Music degree in Organ Performance and Music Education Certification, both from Mansfield State University.  She received her Master of Arts in Religion from The Lutheran Theological Seminary, Philadelphia, with a concentration in Pastoral Care and Counseling.  Melanie is an ELCA ordained Deacon and was rostered as a Minister of Word & Service in 1983.  She also holds certification as an End of Life Care Facilitator / Death Doula, and is blessed to be able to share these gifts with her friends and family.
Melanie is also the founder and director of the Lehigh Valley Chapter of Threshold Choir International, a group of singers from around the world who offers the gift of song to those at the threshold of life in hospice care, and their families.
Melanie and her husband, the Rev. Jimmy Lee Werley, live in Breinigsville.  They share a blended family of four children and five grandchildren.  In her free time, Melanie enjoys charity knitting and counted cross stitch crafts, and is involved in prison ministry at the State Correctional Institution for Women at Muncy.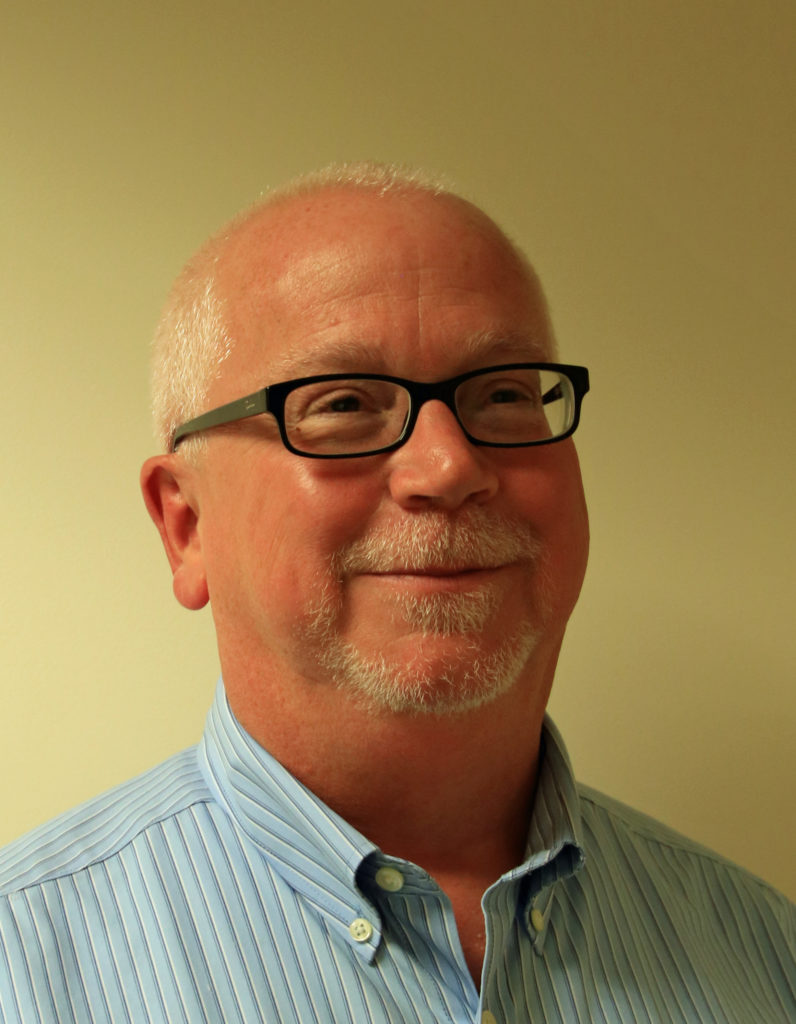 Chris Carter
Phone:  610-967-2220 Ext. 105
Chris is retired from PPL and joined the staff as Property Manager in 2017.  As such he is responsible for the core maintenance and improvements for the church building and grounds.  He has been a member of Holy Spirit since 1995.  Over the years Chris has been an active member of our congregation, serving on various mission teams including Property, Finance, and Spirituality, as well as two terms on our Congregation Council.  He is also a volunteer coordinator for Project Help, our annual mission trip to Starks, Maine, working with a not-for-profit housing ministry.
Chris lives in Emmaus, just a couple of blocks from Church, with his wife Carolyn, and has three adult children (Kate, Andy and Ali) living in various fun cities to visit.  When not at church, Chris enjoys running, rail trail bike riding, skiing and train watching.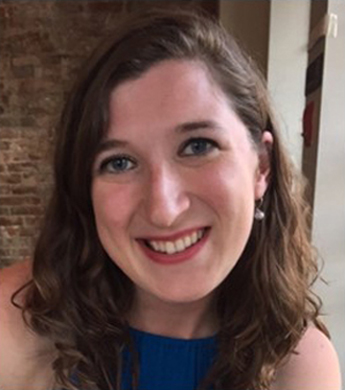 Amber O'Brien
Amber O'Brien, our Director of Faith Formation for Youth and Adults, is a graduate of West Chester University with a Bachelor's degree in Education and a graduate of Holy Family University with a master's degree in leadership and administration. She has been a teacher for over 6 years, serving both urban and suburban populations. Amber has grown up as a member of Holy Spirit. She served as a youth representative on the church council and helped coordinate many youth events at the church. She is passionate about providing the youth of Holy Spirit the same wonderful experiences she had at Holy Spirit as a youth herself, and enjoys her role in enriching the faith formation of our youth and adults.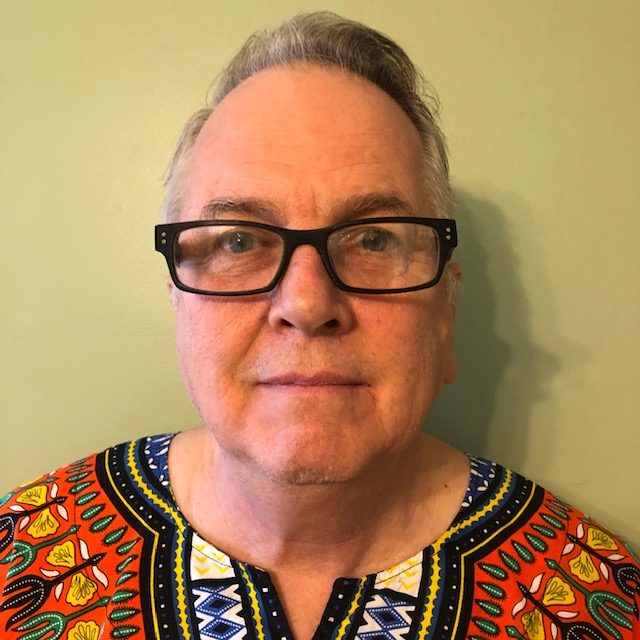 Dean Black
Dean Black joined the Holy Spirit staff as the Faith Community Nurse in 2022.  After working for 37 years in health care at various hospitals in PA and New Jersey, mostly at Easton Hospital, Grandview Hospital, and SLUHN, Dean retired in 2021.  Mainly working in critical care or surgical services areas of the hospitals, serving as a preceptor, charge nurse, and resource nurse.  Dean joined Holy Spirit in 2009 and since then joined and participated in the Global Mission Team and the Adult Formation Team.  Dean was born and raised in the Lehigh Valley, currently lives in Allentown with his wife Linda.  Children Elizabeth and Nathan live in Drexel Hill, and San Diego respectively.  Dean's hobbies include gardening, hiking, and bicycling.