Worship with Us
Grow with Us
Serve with Us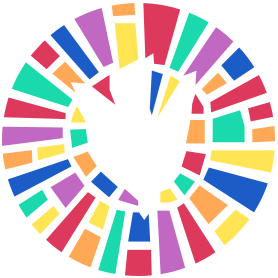 Live Sunday On-line Worship Service During Coronavirus Closing
Holy Spirit is providing both an on-line live streamed Sunday service and materials each week to help you worship at home.  A bulletin, video sermon, prayer requests and music selections are being made available while the church remains closed.  During Lent we will also provide a mid-week sermon.
Instructions for On-line Live Service, and At Home Worship Resources
Pastor Spencer providing Video Cat Class Sessions
During our closing due to the coronavirus Pastor Spencer is doing weekly Cat Class video sessions to enable everyone in this year's Cat Class to keep moving forward.  Click on the link below to see available video sessions.
Click for Cat Class Sessions
The Holy Spirit Christian Nursery School Accepting Registrations
Our Christian Nursery School is now accepting registration applications for the 2020-2021 school year.  You can learn more about the Nursery School by visiting its web site, or you can complete an application by clicking below.
Click To Register
Mobile Giving Now Supported!
You can now make donations or payments on the fly through your mobile device using our new Give+ mobile app.  Simply click on either the Apple App Store or Google Android Play Store and search on "Give+" to download the app.  Within the app select "Lutheran Church of The Holy Spirit". You are immediately ready to make secure donations or Nursery School or event payments.  Give it a try!
Spirit Led Spirit Alive Capital Campaign
The congregation has voted to proceed with a capital campaign.  You can click on this announcement to learn more about our Spirit Led – Spirit Alive capital campaign.
Get Details
Worship Service Schedule
Services Are Currently Suspended Due To Coronavirus.  Live On-line Service at 10:30.
7:30am
Traditional
Traditional Liturgy with Holy Communion.
8:45am
Spirit Alive!
Current and upbeat Worship & Music with Holy Communion.  Relevant words from a current Bible translation led by our Praise Ensemble
9:45am
Faith Formation
Faith Formation for all ages – Sunday School, Catechism, Center for Faith and Life, and Fellowship.
10:45am
Blended Worship + Music
Blended Worship & Music with traditional Lutheran Liturgy and Holy Communion. Bible readings from the New Revised Standard Version Bible with blended music by the Adult Choir.  Normally scheduled 10:45 am but in summer scheduled 10:15 am.
12:30pm
Hope + Wholeness
An informal worship service of healing, wholeness & hope is offered the 2nd Sunday of the month in March, June, September and December. We pray together, hear God's Word, lay on hands, bless with oil, commune and listen for God's healing.
Handicap accessible. Large print worship bulletins are available.
2:30pm
Rejoicing Spirits
Held on the 2nd Sunday of each month, this service provides a worship experience specially crafted for Special Needs individuals and their caregivers. It is joyful and communal, and always includes fellowship socialization immediately after worship.
Stay Informed
Sign up to receive Moving With The Spirit, our monthly congregation newsletter, or Holy Happenings, our weekly update, by email.