Worship with Us
Grow with Us
Serve with Us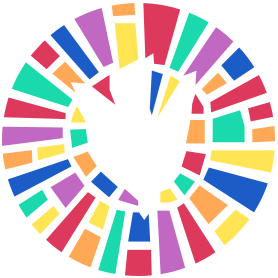 Estimate of Giving
Holy Spirit is currently collecting your estimate of giving for 2022.  If you haven't submitted your estimate yet, you can quickly do so by clicking to complete your form.
Estimate of Giving Form
Shelter For The Savior Drive
Our Shelter for the Savior Drive in support of our Lutheran mission in Tanzania has kicked off.  This is an opportunity to support The Plaster House in its efforts to help children suffering from correctable conditions and disabilities.  You can click below to learn more about how you can contribute to this on-going mission.
Learn More About Shelter For The Savior
Lutheran Disaster Relief For Haiti
Lutheran Disaster Relief is cooperating with partner organizations to provide assistance for the people of Haiti, who have suffered from both earthquakes and storms.  We are providing food, water, medical supplies and shelter, all of which are desperately needed.  You can support Lutheran Disaster Relief's efforts by contributing through any of our congregation's stewardship avenues.
Live and Zoom Sunday Worship Service
8:30am
In-person Spirit Worship In Worship Center
8:30am
Zoom Spirit Worship
9:30am
In-person Family Worship In Worship Center
9:30am
CFL in Fellowship Center (In-person and on Zoom)
9:30am
In-person CAT Class In Speary Cafe
10:30am
In-person Spirit Worship In Worship Center
10:30am
Pre-recorded Spirit Worship on Zoom
2:30pm
2nd Sunday Each Month – Rejoicing Spirits Via Zoom