Worship with Us
Grow with Us
Serve with Us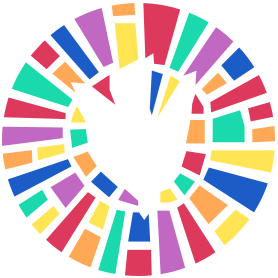 New Holy Spirit Labyrinth Available
A labyrinth is a special pathway set aside for reflection, self-examination, prayer, behavior modification or the development of new behaviors. Holy Spirit now has a Labyrinth kit available for all who are interested.
Learn More About Our Labyrinth
Lutheran Disaster Relief For Haiti
Lutheran Disaster Relief is cooperating with partner organizations to provide assistance for the people of Haiti, who have suffered from both earthquakes and storms.  We are providing food, water, medical supplies and shelter, all of which are desperately needed.  You can support Lutheran Disaster Relief's efforts by contributing through any of our congregation's stewardship avenues.
Live and Zoom Sunday Worship Service Schedule
8:30am
In-Person Worship Under The Tent
9:30am
Family Worship In-person Under The Tent
9:30am
CAT Class In Speary Cafe
10:30am
Spirit Worship In-person Under The Tent & On Zoom
10:30am
Worship On Zoom Or Facebook
2:30pm
2nd Sunday Each Month – Rejoicing Spirits Via Zoom