Worship with Us
Grow with Us
Serve with Us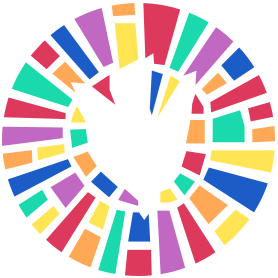 On Sundays, click to join us!
Sunday Zoom Worship Room opens at 8:50 AM and remains open through the end of the Center For Faith And Life. 
On-site Services Returning; Zoom Services Continuing
Commencing June 27th, Holy Spirit is offering in-person Sunday services along with continued Zoom services, and opening for on-site activities with some restrictions.
Details on Services Schedule and On-site Activities
Mark Stanziola Discusses His Faith Development
in this video Mark shares the very personal faith path as a member of the LGBT community that led him to Holy Spirit
Watch Mark's video
Mobile Giving Now Supported!
You can now make donations or payments on the fly through your mobile device using our new Give+ mobile app.  Simply click on either the Apple App Store or Google Android Play Store and search on "Give+" to download the app.  Within the app select "Lutheran Church of The Holy Spirit". You are immediately ready to make secure donations or Nursery School or event payments.  Give it a try!
Live Sunday Zoom Worship Service Schedule
On-premises Services Are Currently Suspended Due To Coronavirus.  Zoom Worship Room opens Sundays 8:50  AM. You can join at any time while the room is open.
10:00am
Spirit Worship Followed By Connections
11:00am
Center For Faith and Life
11:00am
Children's Catechetics Class
2:30pm
2nd Sunday Each Month – Rejoicing Spirits Via Zoom