Worship with Us
Grow with Us
Serve with Us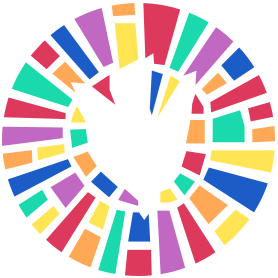 Vacation Bible School
VBS 2019 will be held the week of June 24th-28th.  The theme this year is "To Mars and Beyond".  Registration forms are now available.
Click for Registration Form
Project Help
Our annual Project Help trip to Starks Maine is planned for July 26th through August 3rd.  The trip is open to all youth 9th grader and above and to all adults.  Contact Chris Carter for more information at 610-392-4965 or cecarter@aol.com.
Click For Registration Forms
Project Help Car Wash
Bring your cars to the church lower level and the Project Help Team will clean and dry them with care. Sat, June 1st @ 9am to 1pm.  This is a major fund raiser for Project Help..
Girl Scout Helping The Animals Collection
Girl Scout Troop 6294 are collecting donations of goods  for the Allentown Animal Shelter through June 2nd.  Click for details.
More Information
Emmaus High School String Ensemble Concert
The Emmaus High School String Ensemble will be appearing in a community concert at Holy Spirit on June 4th at 7:00 pm.  All are welcome!
Capital Campaign
The congregation has voted to proceed with a capital campaign.  You can click on this announcement to learn more about our Spirit Led – Spirit Alive capital campaign.
Get Details
7:30am
Traditional
Traditional Liturgy with Holy Communion.
8:45am
Spirit Alive!
Current and upbeat Worship & Music with Holy Communion.  Relevant words from a current Bible translation led by our Praise Ensemble
9:45am
Faith Formation
For all ages – Sunday School, Catechism, Center for Faith & Life, and Fellowship.
10:45am
Blended Worship + Music
Blended Worship & Music with traditional Lutheran Liturgy and Holy Communion. Bible readings from the New Revised Standard Version Bible with blended music by the Adult Choir.  Normally scheduled 10:45 am..  In summer scheduled 10:15 am from  June 9 – September 1, 2019.
12:30pm
Hope + Wholeness
An informal worship service of healing, wholeness & hope is offered the 2nd Sunday of the month in March, June, September and December. We pray together, hear God's Word, lay on hands, bless with oil, commune and listen for God's healing.
Handicap accessible. Large print worship bulletins are available.
7:00pm
Midweek Worship
Third Monday evening each month in June, July and August, modeled after the 8:45 Spirit Alive Service (Held in Fellowship Center).
2:30pm
Rejoicing Spirits
Held on the 2nd Sunday of each month, this service provides a worship experience specially crafted for Special Needs individuals and their caregivers. It is joyful and communal, and always includes fellowship socialization immediately after worship.
Stay Informed
Sign up for the Congregation Newsletter to get our monthly newsletter via email.