Worship with Us
Grow with Us
Serve with Us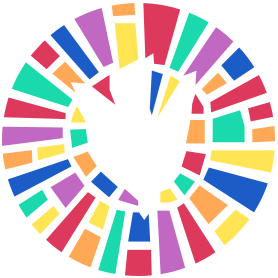 Give+ Mobile Replaced
VanCo's Give+ Mobile app for making mobile contributions, used by a number of our members, is being retired by VanCo after September 30th.  It is being replaced by VanCo Mobile Faith Engagement, available on both Apple's and Google's app stores.  Log-in credentials remain the same.  Once logged in simply search for "Lutheran Church Of The Holy Spirit".  Members who use Give+ should receive an email notification from Vanco.
Lutheran Disaster Relief For Haiti
Lutheran Disaster Relief is cooperating with partner organizations to provide assistance for the people of Haiti, who have suffered from both earthquakes and storms.  We are providing food, water, medical supplies and shelter, all of which are desperately needed.  You can support Lutheran Disaster Relief's efforts by contributing through any of our congregation's stewardship avenues.
God's Work Our Hands Sunday, October 3
This year God's Work Our Hands will be held under the tent from 1:00-3:00pm on October 3rd.  There will be four concurrent service projects in which you can participate.  Join us in celebrating our commitment to service.
Mark Stanziola Discusses His Faith Development
in this video Mark shares the very personal faith path as a member of the LGBT community that led him to Holy Spirit
Watch Mark's video
Live and Zoom Sunday Worship Service Schedule
8:30am
In-Person Worship Under The Tent
9:30am
Family Worship In-person Under The Tent
9:30am
CAT Class In Speary Cafe
10:30am
Spirit Worship In-person Under The Tent & On Zoom
10:30am
Worship On Zoom Or Facebook
2:30pm
2nd Sunday Each Month – Rejoicing Spirits Via Zoom