Holy Spirit Nursery School Director's Corner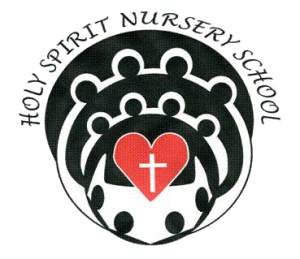 Welcome to the Director's Corner of the Holy Spirit Christian Nursery School. On this page you will find information about the Nursery School and you will have the opportunity to view our December newsletter.
Our Mission The mission of Holy Spirit Christian Nursery School is to provide, for each child, social and academic learning within a core of Christian values. We pursue our mission by creating an environment that:
Nurtures the social, emotional, academic, spiritual, and physical development of each child
Recognizes each child as a unique individual
Provides opportunities for creative expression, growth in self-confidence
Follows the PA Standards For Early Childhood Education
Provides a setting where each child feels God's caring love through daily experiences and weekly Chapel services
Nurtures a Nursery School Community of children, parents, staff, and the church congregation.
Registrations for the 2018-2019 school year are being accepted. Limited openings remain.  We invite you to join in on the learning and fun!  Click for the Registration Form.
Registrations for the 2018-2019 school year are being accepted.  We still have openings in our TuTh Tadpoles, afternoon Brown Bears and morning Polar Bears.  If you'd like more information or would like to set up a tour, please call the preschool at 610-965-5208. Chick here to view our curriculum.
Faculty A certified teacher instructs each class. An instructional assistant works alongside the teacher to create a caring learning environment for our children. The nursery school searches out staff who exhibit an interest in and love for working with young children knowledge about the developmental needs and abilities of this age group, and commitment to Christian values. Meet our staff.
Questions? We have designed this website to provide information about us. However, the staff and I would enjoy telling you more about what we do. Please call at (610) 965-5208 to talk with me or email me at kahler@holyspirit-emmaus.org and ask other questions that you might have. Blessings, Karin Kahler