Center for Faith and Life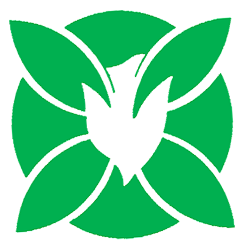 Center for Faith and Life provides Holy Spirit's Adult Sunday School programs with a mission to deepen our faith. Sessions are held Sunday mornings at 9:50 am in the Fellowship Center (MPR – Multipurpose Room) (unless otherwise noted for individual sessions) and can be freely attended by simply showing up. No pre-notification or
Series on Physical Well-Being and Health Ministry
March 3 – Talk Saves Lives, Shelley Leaphart-Williams, American Foundation for Suicide Prevention
A community-based presentation that covers the general scope of suicide, the research on prevention, and what people can do to fight suicide.  Attendees will learn the risk and warning signs of suicide, and how together, we can help prevent it.  Learn what suicide is, who it affects, what we know about it and what can be done to prevent it.  This presentation is appropriate for High School Level students.
March 10  Spirit Led – Spirit Alive Informational Meeting
Spirit Led — Spirit Alive: There will be an informational meeting at 9:45 am for the Congregation to hear the rationale and objectives of the Spirit Led — Spirit Alive Campaign.    We hope you will join us.
March 17 – What is the Most Important Symbol of Christianity? Becky Keane
Religions use symbols to represent their faith as well as their culture.  Join us to learn about the most important Christian symbol and how different cultures' use it to portray their faith.
March 24 – Lent in the Catholic Church and Traditional Practices, Deacon Tony Brasten
Traditional Catholic Lenten practices and rituals will be addressing approximately (12) traditional Catholic most common Lenten practices. For example how and why Catholics prepare themselves within this Catholic liturgical season with traditional fasting, abstinence, prayer and penitence beginning at Ash Wednesday and concluding at sundown Holy Thursday and many more.
March 31 & April 7 – Grief, Sue Block    
A two week discussion on grief.  In both sessions we will look at what the grieving individual may be experiencing and also explore what our role might be as a member of our Holy Spirit family.
On March 31 the focus will be on Anticipatory Grief – the grief that comes with a terminal diagnosis or a long-term debilitating illness.
On April 7 we'll focus on the grief we experience at the death of a loved one.
April 14 – Journey to the Bible Lands, Vicar Tami Reichley
Come learn and explore the 'Promised Land' of Abraham, the terrain where Jesus walked his earthly ministry and the modern day conflict that exists in the 'land of the Bible'.  Join Vicar Tami as she shares her experiences of her recent trip to Israel/Palestine/Jordan.  Engage in discussion of the political, religious, and cultural significance of the land of the Bible…both then and now.
Previous Speakers for the Center for Faith and Life
Dr. Nelson Rivera, Professor of Theology, Moravian Seminary
Dr. Audrey West, Adjunct Professor of New Testament, Lutheran School of Theology at Chicago
Dr. Virginia Wiles, Professor of New Testament, New Brunswick Theological Seminary
Moravians of Bethlehem, Docents for Moravian tours in Bethlehem
Dr. David Lose, president, Lutheran Theological Seminary at Philadelphia
Dr. Timothy Wengert, translator, Reformation history professor, theologian, teacher, writer
Dr. LeRoy Aden, theologian, teacher, writer
Rob Lawlor, artist
Dr. Franklin Sherman, college/seminary professor and academic dean
Renee Smith, Esq., Chief Deputy District Attorney for Lehigh County
David Lyons, VP for Development, Good Shepherd Rehab
Eric Kahler, principal Saucon Valley High School with Louise Davies, retired reading consultant and Mary Bowers, second grade teacher
Michael Bunner, author of God, Science and Religion
U.S. Congressman Charlie Dent
Dr. Audrey West, theologian, teacher
The Rev. Dr. Walter Wagner, pastor, teacher